OPUS is the publication server (the institutional repository) of the University of Stuttgart. All members of the University of Stuttgart can publish documents that are of lasting interest for research and teaching in the sense of Open Access here.
In OPUS you can search or browse for full texts as well as upload your publications quickly and easily and thus make them freely available online on a long-term basis and worldwide. This way, your publications will also be referenced in library catalogs, databases, and all established search engines, and their visibility increased significantly.
The citability of the publications is guaranteed by a permanent, stable internet address (persistent identifier).
Through the repository the free access to scientific information (Open Access) promoted by the University of Stuttgart is supported.


Publishing with OPUS
All members of the University of Stuttgart can publish documents electronically via the publication server OPUS.
This refers to purely electronic publications as well as electronic versions of printed documents.

The service is free of charge for you. Your document will be published online after a formal review by employees of the University Library and is citable from then on.
Further information on the procedure and what you should pay attention to when uploading your documents can be found here.
All documents that are of relevance for the University of Stuttgart and not merely updated on a daily basis can be published.
This includes:
Publications with scientific content, such as journal articles (including preprints and postprints), conference papers, research reports, monographs, parts of monographs, etc.
Publications whose publication is required or recommended by examination regulations (dissertations and habilitation theses)
Qualification theses by students of the University of Stuttgart (bachelor's and master's theses) if the publication is recommended by the supervisor
Not submitted should be: lecture lists, lecture announcements, memos, invitations and the like
If the document that you wish to publish is your dissertation, habilitation or another qualification thesis, please note the further information on publishing dissertations, habilitation and other qualification theses.
Primary & secondary publications
Both primary publications (e.g. research reports) and copies of already published publications (e.g. postprints as secondary publications of journal articles) can be published electronically via OPUS.

If you wish to submit documents to OPUS that have already been published elsewhere, this depends on the arrangements that you have made with the publisher.
Listing & Duration of Listing
The documents on OPUS are found easily through an online search in established search engines. They are also listed not only in the catalog of the University Library, but also other German library catalogs such as the Karlsruhe Virtual Catalog and in search engines for scientific documents freely available in the sense of Open Access such as BASE (Bielefeld Academic Search Engine) and OpenDOAR (Directory of Open Access Repositories).
The availability should be guaranteed for as long as possible. For this reason, OPUS also cooperates with the German National Library to guarantee long-term archiving of the documents.
Citability & Reuse
In principle, publications on OPUS are equivalent to conventional publications and therefore also citable. Various studies have shown that Open Access publications are now cited in a similar frequency as publications published in printed form.
For this reason, the possibility to change or delete documents is not provided in principle. This guarantees the authenticity of the documents which are therefore comparable to printed publications. If the author wishes to make a correction, the changed document has to be submitted again as a new version. This corresponds to the process of a new edition in printed publications.
The electronic documents are provided with permanent, stable internet addresses in form of distinct stable identifiers (persistent identifiers) which allow direct access to the documents. These are displayed in the short view of a publication in the field "URI" ("Uniform Resource Identifier") and have the form of clickable links there.
Under these links the publications are permanently available so that the specification of the URI in bibliographies represents an adequate citation of the publication.

OPUS does not support the Collective Management Organisation VG Wort. However, you have the opportunity to participate in the so-called special distribution of funds of VG Wort and can apply for a lump-sum remuneration for your work.
The accesses to the start pages of areas, collections, and resources are recorded and displayed for the last six and the current month for the areas, collections, and resources. For the resources, the download of files belonging to a resource is counted additionally.
Your contact persons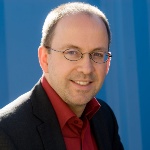 Stefan Drößler
Fachreferat, Open-Access-Beauftragter, Koordination Publikationsserver OPUS, BMBF-Projekte OpenIng, TU9_Monos
Ich bin am besten per E-Mail erreichbar.
[Photo: Elena Bokelmann | www.fotografie-bokelmann.de]
Hartwig Alpers
Digital Services, Publication Server OPUS (Technical)